Description
The carge ship Alba Varden tends to be a hotbed of criminal activity.
Location
The Whitecap Badge is on a ship in the large sea northeast of the main island in the Talos Island zone. The ship is about 630 yards east of the Ithaca Island marker, and the badge marker is on top of the cabin.
Its coordinates are (-5,613, 80, 1,855).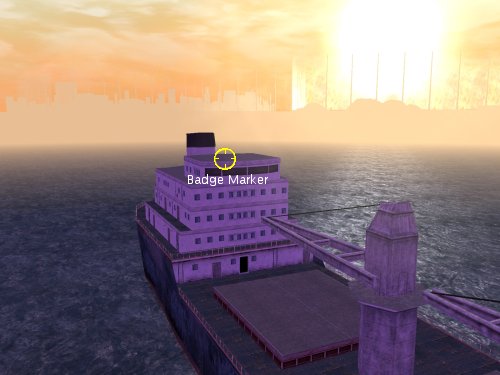 Notes
This badge marker is not visible. It is physically located inside the bridge of the ship, but will trigger the badge being earned when a hero walks across the top of the ship's bridge.
See Also
External Links
Ad blocker interference detected!
Wikia is a free-to-use site that makes money from advertising. We have a modified experience for viewers using ad blockers

Wikia is not accessible if you've made further modifications. Remove the custom ad blocker rule(s) and the page will load as expected.