Description
A failed assassination on Ms. Liberty was made from the top of this pillar.
Location
The Watcher on the Knoll Badge is located in the Nerva Archipelago in the northernmost island of the Crimson Cove neighborhood. The marker is located between the feet of the statue on the right (south) of the large building, on top of the plinth.
Its coordinates are (-93, 85, 5,434).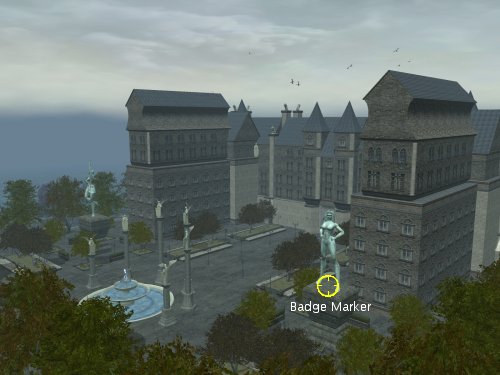 Gladiator Badge Unlocked
When you obtain this badge, you will unlock the Juicer Gladiator badge.
See Also
External Links
Ad blocker interference detected!
Wikia is a free-to-use site that makes money from advertising. We have a modified experience for viewers using ad blockers

Wikia is not accessible if you've made further modifications. Remove the custom ad blocker rule(s) and the page will load as expected.