Description
Emil Marcone's brother was found at low tide in this particular vehicle.
Location
The Washed Up Badge is in the Fort Hades neighborhood in Port Oakes. From the Fort Hades marker, head due east until you reach the water. There is an old rusted blue car on your left. The badge marker is on top of that car.
Its coordinates are (-3,903, 16, -1,369).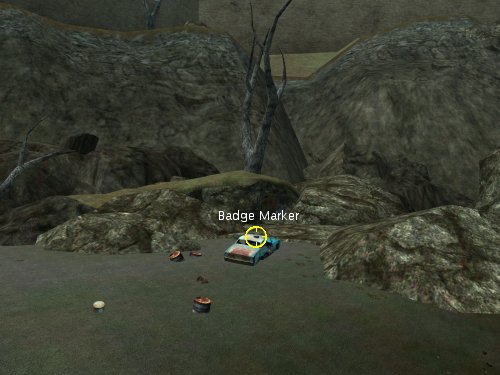 Gladiator Badge Unlocked
When you obtain this badge, you will unlock the Mook Gladiator badge.
See Also
External Links
Ad blocker interference detected!
Wikia is a free-to-use site that makes money from advertising. We have a modified experience for viewers using ad blockers

Wikia is not accessible if you've made further modifications. Remove the custom ad blocker rule(s) and the page will load as expected.