Description
It isn't uncommon to see the Family taking associates for a walk with cement shoes at this beach in Independence Port.
Location
The Tyrannical Badge is obtained for the following location in the level 26-30 Mayhem Mission for Independence Port.
It is found on the sandbank in the southwest part of the map, to the southwest end of the sandbank.
Its coordinates are (-1211.4, -24.1, -2701.9)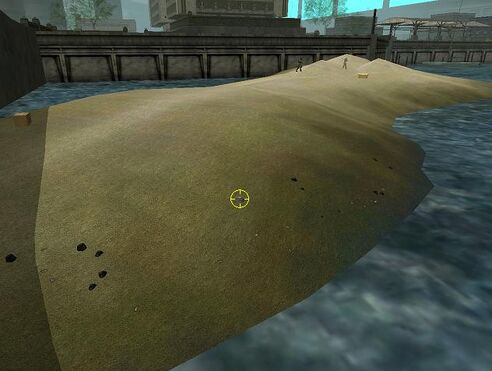 Other Badges
Accolade Requirement
See Also
External Links
Ad blocker interference detected!
Wikia is a free-to-use site that makes money from advertising. We have a modified experience for viewers using ad blockers

Wikia is not accessible if you've made further modifications. Remove the custom ad blocker rule(s) and the page will load as expected.