This article is currently a work in progress. As such, it may contain some editing notes in addition to information. Please be patient, it is being worked on and will be in a finished state before long!
Description
Edit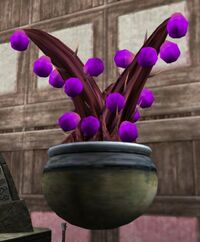 The Tree of Wonders produces Respite and Catch a Breath inspirations, which you can buy for 50 influence each. It will also give you influence for your salvage, recipies and most inspirations.
Additional Information
Edit
Sells:
Buys:
Won't Buy:
Ad blocker interference detected!
Wikia is a free-to-use site that makes money from advertising. We have a modified experience for viewers using ad blockers

Wikia is not accessible if you've made further modifications. Remove the custom ad blocker rule(s) and the page will load as expected.