Description
This tomb is used to represent the thousands of heroes who gave their lives in the Rikti War.
Location
The Seeker of the Unknown Badge is in the Moth Cemetery neighborhood of Dark Astoria. Approximately 160 west, and very slightly north, of the Moth Cemetery marker is a deep chasm. At the bottom of that chasm is a doorway that leads into a tunnel. The badge marker is outside the second (middle) crypt in that tunnel.
Its coordinates are (1,868, -80, 1,352).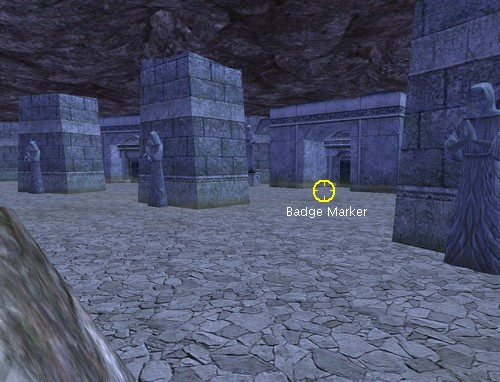 See Also
External Links
Ad blocker interference detected!
Wikia is a free-to-use site that makes money from advertising. We have a modified experience for viewers using ad blockers

Wikia is not accessible if you've made further modifications. Remove the custom ad blocker rule(s) and the page will load as expected.