Description
The owner of Blackbeard's pub is rumored to have sent more than one patron to Davey Jones' locker.
Location
The Scurvy Dog Badge marker is on Blackbeard's Pub, a shack located next to Drea the Hook in the Dockside neighborhood of Port Oakes. The pub is approximately 190 yeard south and slightly east of the Dockside marker, and the badge marker is on the southwest side of the building, on top of a small landing supported by corrugated metal.
Its coordinates are (-2,852, 82, 1,216).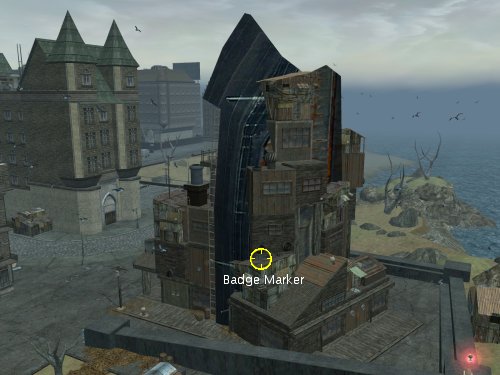 See Also
External Links
Ad blocker interference detected!
Wikia is a free-to-use site that makes money from advertising. We have a modified experience for viewers using ad blockers

Wikia is not accessible if you've made further modifications. Remove the custom ad blocker rule(s) and the page will load as expected.