Description
You have located where the Devouring Earth have attempted to bring forth the Hamidon outside of the prying eyes of Paragon City.
Location
The Reborn Badge is located in The Abyss. The marker is directly under the nucleus of Hamidon, in the bowl-shaped water area in the northern part of the map. It is located underwater (but visible, if a villain is close enough to it) roughly where the feeding streams point in the center of the bowl. It is possible to get this badge when Hamidon is not present (i.e. there are Devouring Earth Monsters present in the zone).
Its coordinates are (678.125, -544, -3189).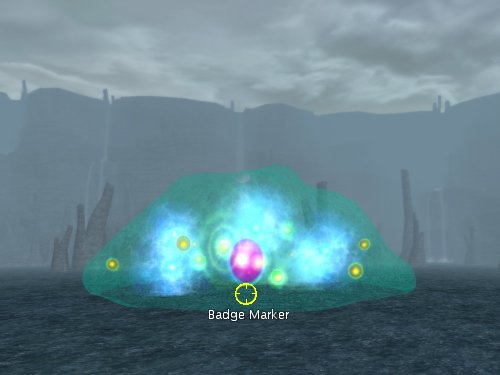 See Also
External Links
Ad blocker interference detected!
Wikia is a free-to-use site that makes money from advertising. We have a modified experience for viewers using ad blockers

Wikia is not accessible if you've made further modifications. Remove the custom ad blocker rule(s) and the page will load as expected.