Description
You've visited the beach outside the Grandville city walls, where Lord Recluse viciously repelled an invasion of Longbow landing craft.
Location
The Overlord Badge is located in The Gutter neighborhood (but outside the main walls) of Grandville. Head due east from the North Ward Beach Lift until you reach a small concrete bunker just before reaching the beach. If you reach the sand, you've gone too far—turn around and you will see the bunker. The badge marker is located on top of the bunker, just above the door.
Its coordinates are (1358, -441, -596.5).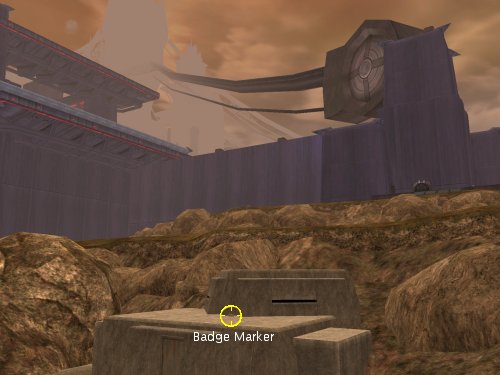 Accolade
See Also
External Links
Ad blocker interference detected!
Wikia is a free-to-use site that makes money from advertising. We have a modified experience for viewers using ad blockers

Wikia is not accessible if you've made further modifications. Remove the custom ad blocker rule(s) and the page will load as expected.