Description
Mechanus was one of Woodsman's greatest enemies. It was on this spot that the champion of nature defeated the artificially intelligent robot for the final time.
Location
The Nature Lover Badge is located in the western part of the Argos Highway neighborhood of Talos Island. The badge marker is on a western island southwest of where the highway turns from heading west to heading north (or, coming from the other direction, turns from heading south to heading east). The island it is on is the island that is cut by the western war wall, and the badge marker is just east of the tall rock outcropping in the center of the island.
Or skip those unless your toon has a Tom Tom and the badge is 874 yds west and from the Argos Highway marker.
Its coordinates are (2,672, 124, 9,117).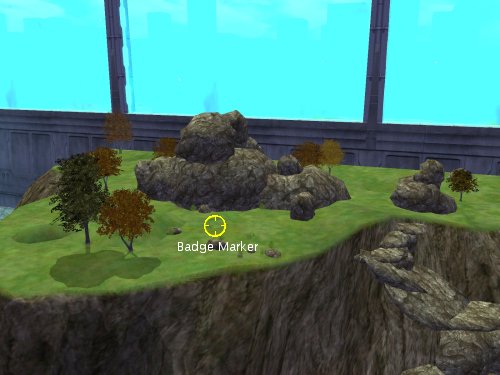 See Also
External Links
Ad blocker interference detected!
Wikia is a free-to-use site that makes money from advertising. We have a modified experience for viewers using ad blockers

Wikia is not accessible if you've made further modifications. Remove the custom ad blocker rule(s) and the page will load as expected.