Description
This is the spot where many Longbow Agents have trained to take you down.
Location
The Locked and Loaded badge marker is located in the Nerva Archipelago in the Agincourt neighborhood. It is located under a shed with mesh-net walls 120 yards north-northeast of the Agincourt marker.
Its coordinates are (3,286, 126, 3,645).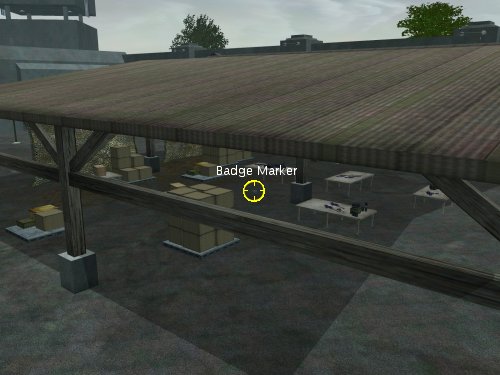 Gladiator Badge Unlocked
When you obtain this badge, you will unlock the Longbow Rifleman Gladiator badge.
Accolade
See Also
External Links
Ad blocker interference detected!
Wikia is a free-to-use site that makes money from advertising. We have a modified experience for viewers using ad blockers

Wikia is not accessible if you've made further modifications. Remove the custom ad blocker rule(s) and the page will load as expected.