| | |
| --- | --- |
| Name: | Alex von Minden |
| Rank: | Community Relations Manager |
| Email: | Lighthouse@ncsoft.com |
| Known Aliases: | NCsoft_Lighthouse |
| | Bordael |
| | Samhayne |
| | NCsoft_Darkhouse |
Biography:
Edit
Previously with Sony Entertainment Online (SOE), was a Game Master (GM) and involved with Everquest. Has been playing the "City of" franchise since 2004. (more info in talk, see original post)
In-game character
Edit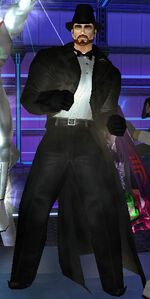 Lighthouse was a bomber pilot, presumably during the Second World War. His plane was shot down by enemy flak. He miraculously survived the explosion, and also the fall to the ground, despite being without a parachute. He takes his name from a lighthouse, near his airbase, that fascinated him.
Possibly a kinetics or gravity controller, from the vague references to slowing down time in his origin story.
Lighthouse ages at a reduced rate.
Lighthouse forum profile on the City of Heroes/Villains Forums.
Ad blocker interference detected!
Wikia is a free-to-use site that makes money from advertising. We have a modified experience for viewers using ad blockers

Wikia is not accessible if you've made further modifications. Remove the custom ad blocker rule(s) and the page will load as expected.