Description
The shards must be vibrating the very bones of the graves. You are almost sure you can hear scratching and clawing from the inside of the mausoleums.
Location
The Ghoulish Badge is 185 yards east and slightly north of the Ground Zero neighborhood in Bloody Bay. There is a small building with a tunnel through it over the stone walkway. The badge marker is inside that small building.
Its coordinates are (91, 65, 360).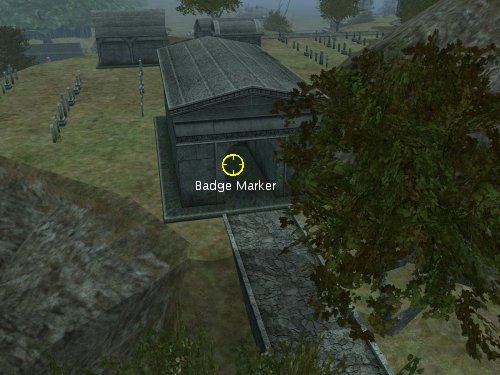 See Also
External Links
Ad blocker interference detected!
Wikia is a free-to-use site that makes money from advertising. We have a modified experience for viewers using ad blockers

Wikia is not accessible if you've made further modifications. Remove the custom ad blocker rule(s) and the page will load as expected.