Description
Three years ago, Ms. Liberty smashed the supervillain Thermonuke through the deck and into the volatile crude below. Thermonuke's devastating powers ignited the oil and cracked open the Cairo Queen like a pixie stick.
Location
The Driller Badge is located on a sunken ship off the southwest coast of Port Oakes. The marker is almost where the water comes over the deck.
Its coordinates are (1,030, 8, 1,982).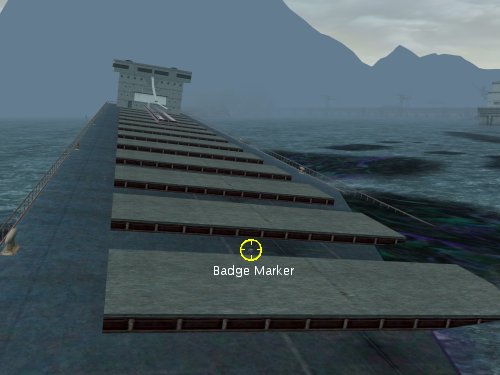 See Also
External Links
Ad blocker interference detected!
Wikia is a free-to-use site that makes money from advertising. We have a modified experience for viewers using ad blockers

Wikia is not accessible if you've made further modifications. Remove the custom ad blocker rule(s) and the page will load as expected.