NOTE
NOTE: This badge is now called "PAROLED".
Description
The weeds of crime bear bitter fruit.
Location
The Crimelord Badge is located in the Fortune's Wheel neighborhood of St. Martial. The marker is 138 yards west of the Fortune's Wheel marker, at the base of a tree in the middle of a broken road leading out of the Black Mariah neighborhood.
Its coordinates are (-896, 9, -1,496).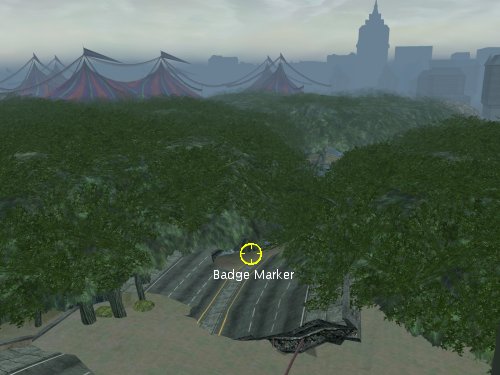 Accolade
Notes
During the beta, this badge was known as the Paroled exploration badge.
See Also
External Links
Ad blocker interference detected!
Wikia is a free-to-use site that makes money from advertising. We have a modified experience for viewers using ad blockers

Wikia is not accessible if you've made further modifications. Remove the custom ad blocker rule(s) and the page will load as expected.